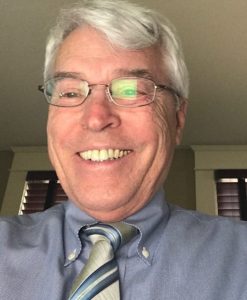 Senior Warden – Burt MacKenzie
Burt has been a member for 8 years and has been an Episcopalian for over 40 years. Burt is a past Junior Warden. Burt is retired and worked as an Civil Engineer for Dominion Power.
Ra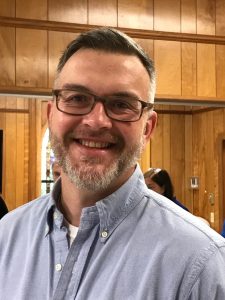 ndy Glenn
Registrar – Randy Glenn

Randy Glenn was confirmed May 2017. Since then he has served as a lay leader, search committee member and now serves on the Vestry. Randy is a married father of two girls, one of whom is an acolyte.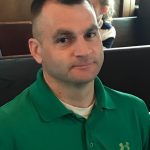 Junior Warden – Stephen Amos

Stephen Amos is a lifelong member of St. Paul and St. Andrew. Stephen has served on the Vestry previously also in the Junior Warden role. He and his wife Nikki have two children, Jakob and Emma who serve as acolytes. Stephen works for Virginia Correctional Enterprises helping in the rehabilitation of offenders.
Treasurer – Margie Nevins
Margie was reared in a strict Catholic household in South Dakota. She joined St. Paul and St. Andrew in 1988. Besides being the parish treasurer Margie teaches Youth Formation, is active in ECW,is a lay reader and Verger on special occasions. Margie owns an accounting and tax preparation service in Blackstone.
Vicky Hall
Vicky Hall has been an active member of St. Paul and St. Andrew for over 35 years after being reared in the Methodist and Presbyterian churches. Vicky was the Office Manager for an insurance company and is a receptionist for a bookkeeping service. Vicky is ECW President and Co-Chair for the Altar Guild along with Youth Formation teacher and a former Junior Warden.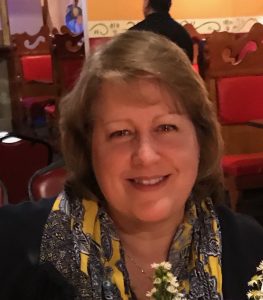 Mary Ann Estes

Mary Ann Estes has been a member of St. Paul and St. Andrew for 23 years. She has been a Sunday school teacher, EYC leader and is a member of the choir. Mary Ann and her husband Tracy have two children; Lindley Estes-Thomas and Tucker.
Steven Israel
Steve Israel has been a member of St. Paul and St. Andrew for 12 years. A life long Episcopalian, Steve graduated from the Naval Academy in 1967 and served on active and reserve duty for over 36 years. Steve is on the Finance Committee. His civilian careers included construction, defense contract consulting and teaching business management. Steve is president of the Lunenburg County Historical Society.